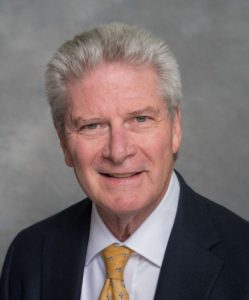 Educated at the University of California, Los Angeles, Bill entered the financial services industry in 1978.
Bill understands the problems and needs of his clients. At present his practice is focused on people about to retire or well along in their retirement years. His mission is to help these clients avoid unnecessary taxation and to pass on what they have earned to family members or charity.
Bill strives to educate his clients on how to prepare for retirement, minimize the impact of market volatility on their assets, and deal with the challenges of increased longevity. Bill believes that a proper financial strategy blends both time proven tactics, as well as innovative new technologies to develop a portfolio that may help you to meet your future retirement goals and income needs.
Bill is a veteran of the Vietnam War and a private pilot. He enjoys sports, art, and the theater. He is a Classical Guitar student and avid reader of biographies of the famous and the infamous. He and his wife, Jan, have been married for over 35 years and enjoy travel and time at home with family.
Summary of Qualifications
• CEO, Kroeger/Noack Insurance & Financial Services, Inc.
• Registered Representative with Madison Avenue Securities, Inc.
• General Securities Representative – registration to conduct business in stocks, bonds, mutual funds, etc.
• Investment Advisor Representative with Madison Avenue Securities, Inc.
• California Life Insurance license – covers fixed life insurance, fixed annuities, and Long Term Care insurance.
• California Variable Life Insurance license – covers variable life insurance and variable annuities.
• Chartered Life Underwriter, CLU
• Over 30 years experience in financial planning and money management
---